Last week the Agiloft Webinar Series hosted a brief webinar that explained how to build the business case for CLM software. If you are contract manager, paralegal, or other professional that struggles to manage contracts manually or using an outdated system, this talk provides great step-by-step advice on how to quantify the value of contract lifecycle management (CLM) software. You can use what you learn in this webinar to convince your company leadership that contract management software is an essential tool to achieving your company's most valuable goals, especially during the pandemic.
In the end, the key statement to pitch to your manager or stakeholders is: "For every day that passes without this solution in place, we lose $_____ in tangible value for the company."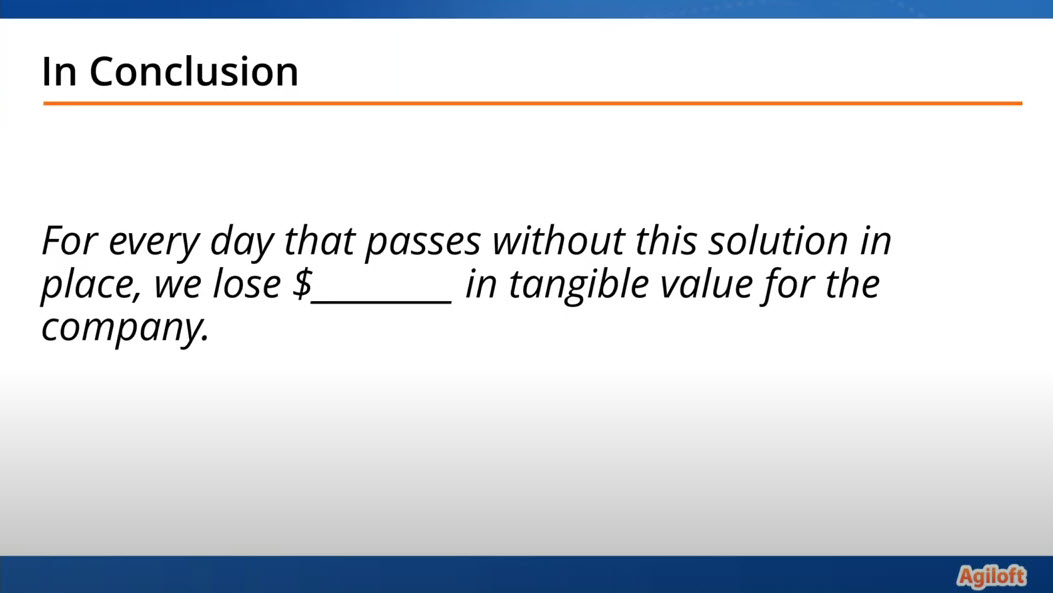 Watch the full webinar below, hosted by Ellen Nendorf, JD, Founder of LPM Executive and Danielle Haugland, Global Alliance Director at Agiloft.
If you enjoyed this webinar, please check out our Events and Webinars page to view past webinars and to sign up for upcoming webinars and training sessions.
And if you're searching for more resources to help you build the business case for contract management, please take a look at our customer case studies or feel free to reach out to us at news@agiloft.com.