The Agiloft team is thrilled to welcome legal tech product management veteran Andy Wishart as chief product office (CPO) to lead product development in Agiloft's no-code CLM platform. With over 20 years of experience developing contract automation, Andy will further advance Agiloft's AI Capabilities while also improving user experience and functionality in our CLM platform. His leadership is critical to achieving the ambitious growth and innovation goals mandated in Agiloft's recent $45 million growth equity investment from FTV Capital.
An impressive background in legal technology
Andy has 20 years of experience building innovative legal technology solutions. Prior to Agiloft, Andy was VP of Product Management at Thomson Reuters where he led a product management team focused on legal drafting and productivity solutions. Andy was co-founder and chief technology officer of Contract Express, the contract automation solution that Thomson Reuters acquired in 2015. He is passionate about enhancing lawyer productivity through smart and easy-to-use solutions. He has a degree in Artificial Intelligence and Psychology from the University of Edinburgh, where he also worked as a researcher and lecturer.
"I am very excited to be joining Agiloft's dynamic team at this pivotal moment in its growth and innovation," said Wishart. "As a recognized industry leader, Agiloft has developed exciting AI capabilities around clause extraction and risk scoring and has integrated that seamlessly into the user's contracting workflows. I look forward to bringing my passion and expertise to the table to spur on the company's course of product development."
For more on this recent news, read the press release here.
Andy Wishart interview
To hear more from Andy on why he is excited to join Agiloft at this critical point in the company's growth, listen to his AL Radio interview below, originally published on Artificial Lawyer here.
Video interview with Legal IT Insider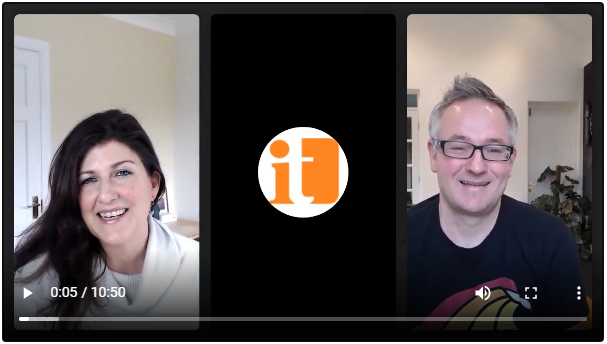 Additionally, if you'd like to learn more about Andy's background and plans for Agiloft, watch this great video interview with Caroline Hill on Legal IT Insider here.