We would like to extend our congratulations to the winners of the 2019 Agiloft Awards. Announced at Agiloft Summit 2019, the awards ceremony was one of the highlights of the conference, and it was exciting to see so many enthusiastic Agiloft advocates in the same room.
In the lead up to the Summit, we accepted Agiloft award nominations for organizations that used the Agiloft platform to generate substantive value in the form of increased revenues, operational efficiencies, innovative work processes, customer experience, or societal impact. With dozens of nominations for the eight industry categories, partner awards, and Agiloft Innovation Award, the Agiloft Awards committee had difficult decisions to make. See the winners from each category below as well as a full replay of the awards ceremony.
Education
Katy Wittwer and Ellen Borowiak from Saint Louis University.
Biotechnology & Drugs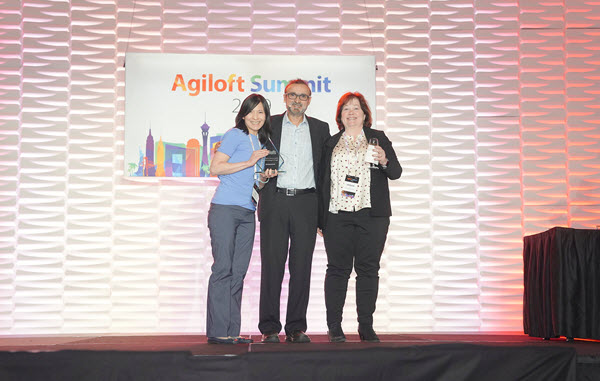 Julie Yuen and Patricia Lea from Genentech.
Medical & Health Services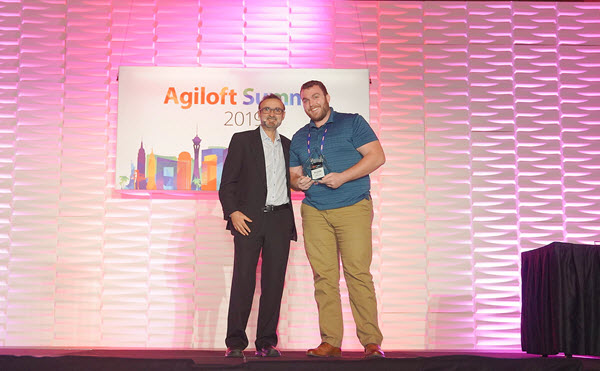 Brendan Mally from Streck.
Financial Services & Banking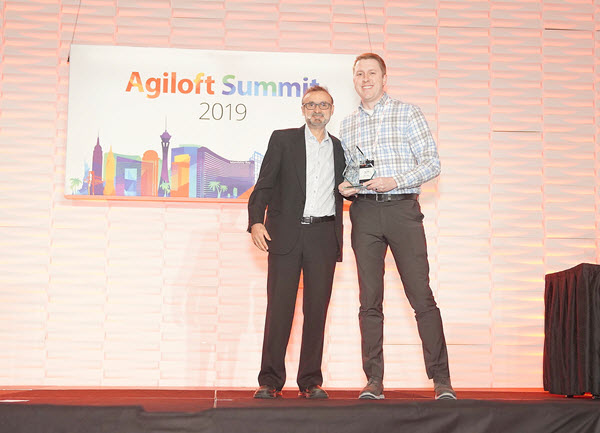 Nick Marshall from Milliman.
Public Sector
Staci Stalarow from Houston-Galveston Area Council.
Non-profit
Patrick Farrell from Project HOME.
Transportation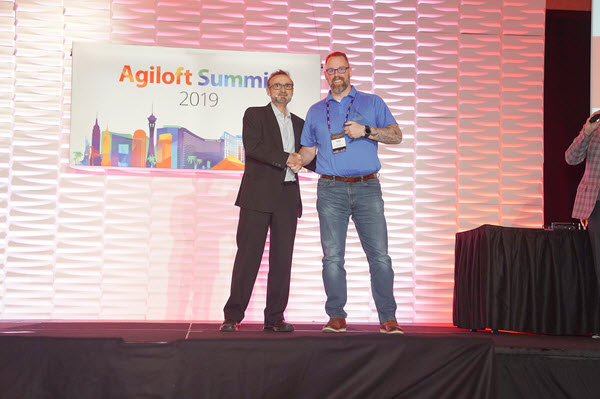 Chris Miller from J.B. Hunt
Media and Publishing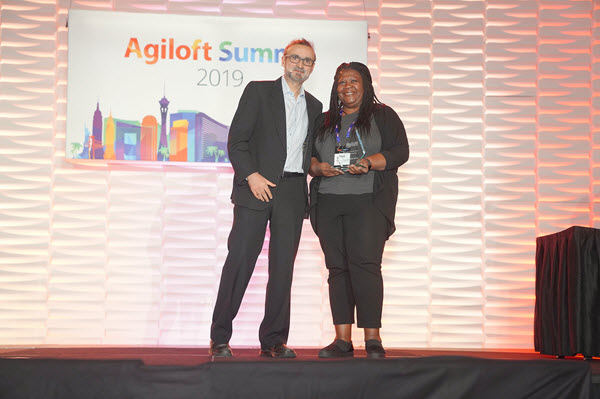 Erica Timm from Penguin Random House.
2019 Implementation Partner of the Year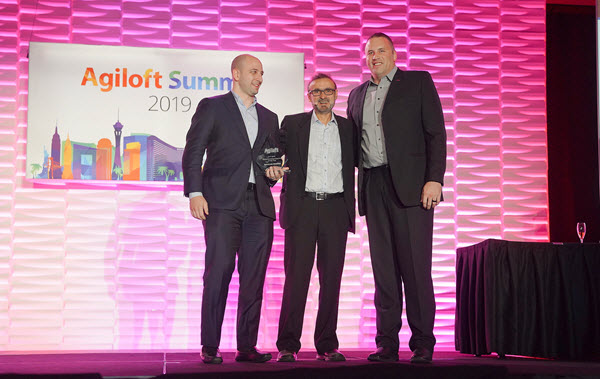 Aytan Leibowitz and Justin West of Spectrum Mobility.
2019 Agiloft Reseller Partner of the Year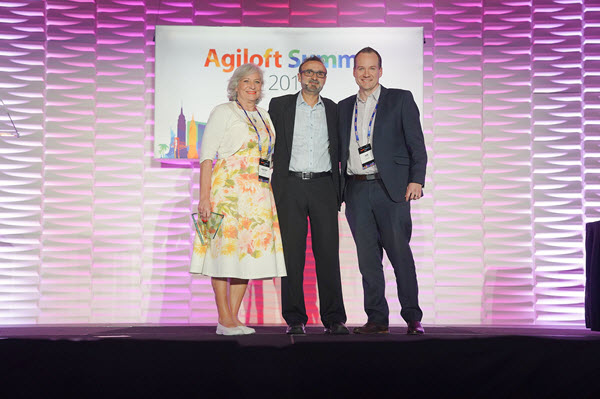 Heather McEwen and Rob Haydon from Saasam.
2019 Agiloft Innovation Award
Winner: Hardeep Chaggar, Executive Director of System Optimization, Fraser Health Authority
Hardeep Chaggar and Gustavo Estrada from Fraser Health Authority.
Watch the full awards ceremony below:
Congratulations to all of this year's winners and be on the lookout for a call for nominations for the 2020 Agiloft Awards!