This year, instead of an in-person ugly sweater party, Agiloft staff opted for a remote but no less cringy and hilarious contest configuring Agiloft's look and feel. Thanks to our no-code platform, business users can quickly use drag-and-drop and wizard-based editors to configure Agiloft to fit their organization's branding, workflows, and processes. That is demonstrated well by Ricardo's themed look and feel scheme below, which is a risk assessment for COVID-19. As the user answers questions about exposure and symptoms, Agiloft assigns them a tabulated COVID-19 risk rating.
COVID-19 Risk Assessment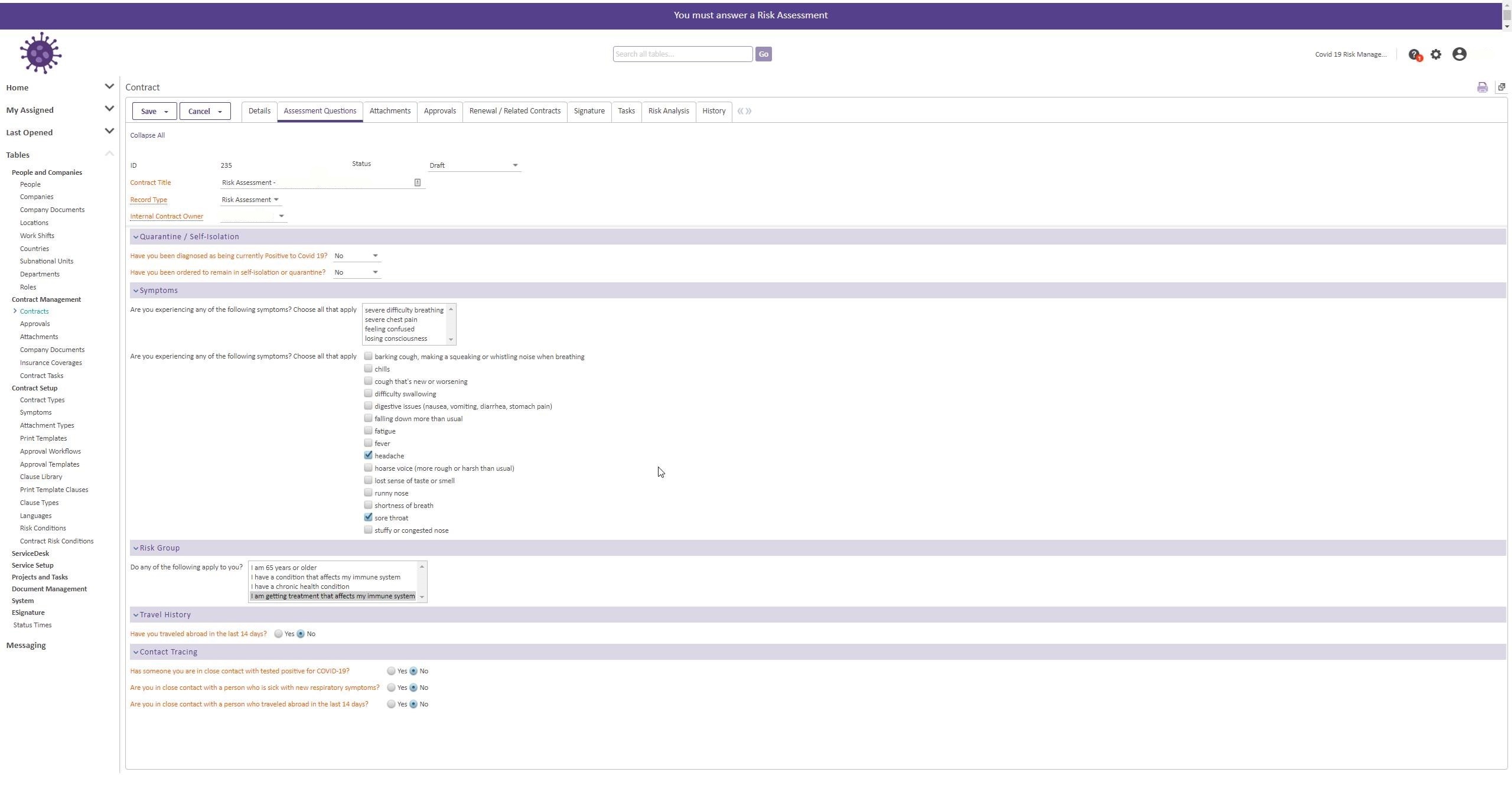 In the spirit of the ugly holiday sweater, Agiloft implementers put their skills to work designing the ugliest look and feel possible. The two categories were "themed look and feel schemes" and "ugly look and feel schemes." See the winners below:
Themed look and feel winner: Friends by Sanket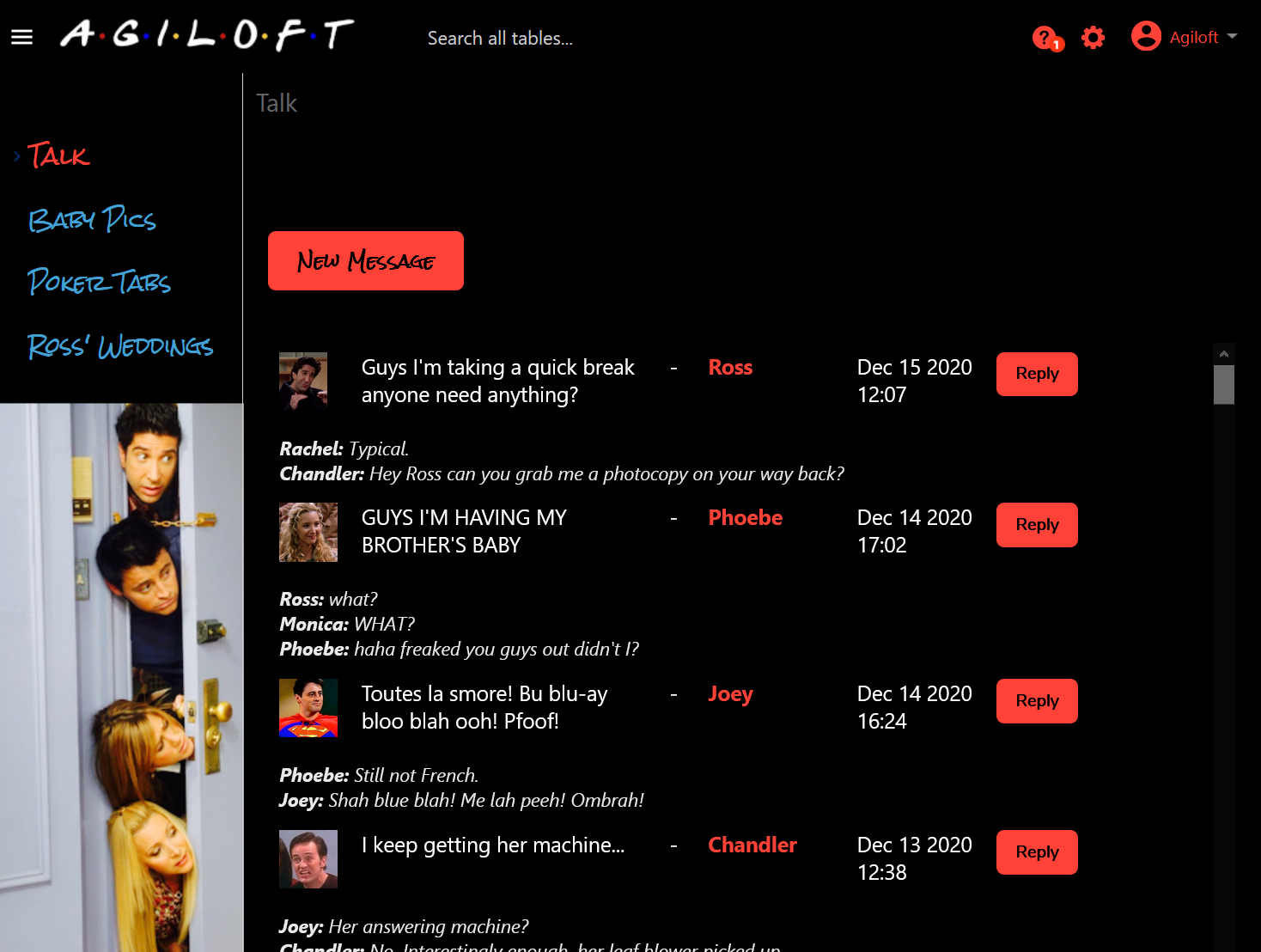 Ugly look and feel winner: Agil<3ft by Maria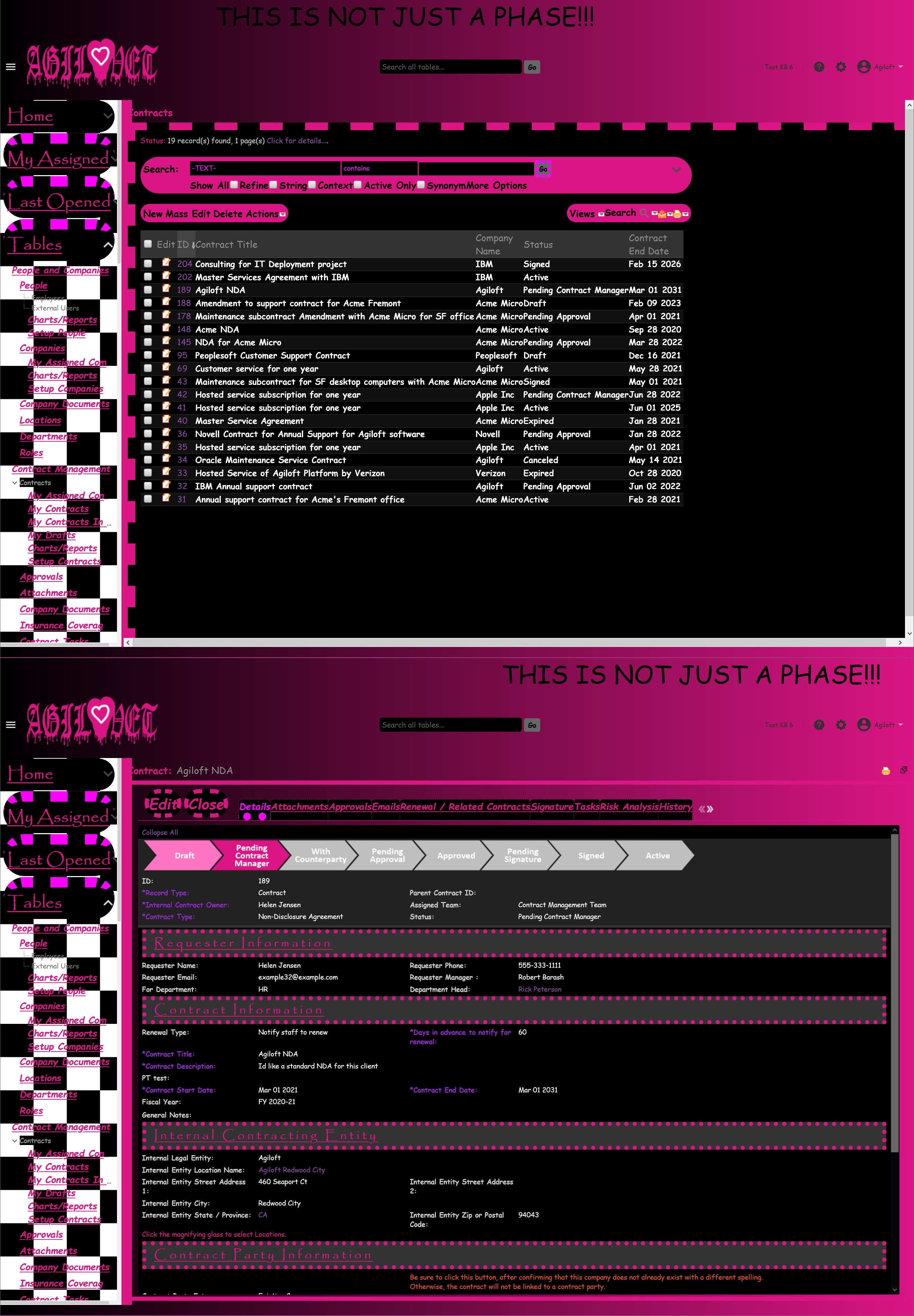 In response to her win, Maria says, "When the Ugly Look and Feel Competition was announced, I was looking for an idea and thought about Christmas photos. It seemed like just a few years ago almost every family had that awkward photo, where everyone dressed all festive in red and green, except that one teenage kid in black and pink that looked super out of place. So I decided to make that into an ugly design scheme. I'm very excited that I won, especially since Christmas isn't celebrated in my culture, and it was quite the challenge to catch the feeling of something 'ugly in a good way.' I am glad I succeeded!"
These were the winners out of a dozen or so amazing entries that brought joy to the entire company. We would like to thank everyone that participated, voted, and made this contest a success. It feels wonderful to laugh together virtually and to work with such creative, talented, and genuinely fantastic people.
Wishing everyone a safe and happy holiday season from all of us at Agiloft!