With the Agiloft Summit 2019 now behind us, we would like to share the top 10 highlights of our first-ever user conference. While we had too many favorite moments to count, we thought we would share the below highlights that we all enjoyed in Las Vegas last month.
10. Agiloft University
When Agiloft University began on Tuesday, October 22nd, the excitement was palpable…so much so that attendees overflowed into the hallways. Once we got a few extra chairs, the classes were a huge success.
Agiloft Implementer Carey Gibson presents "Power User: Power Up" at Agiloft University.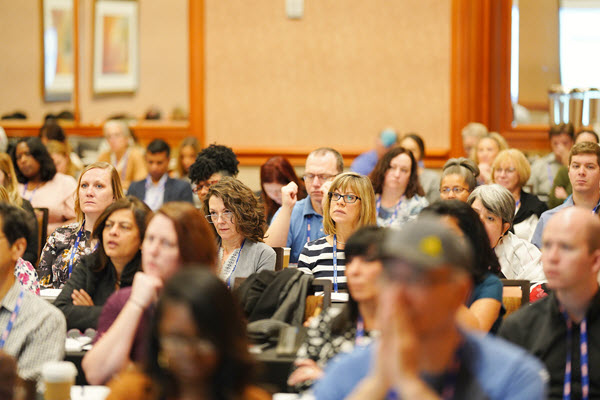 Agiloft Implementer Bryan Brown presents "The End User Interface" at Agiloft University.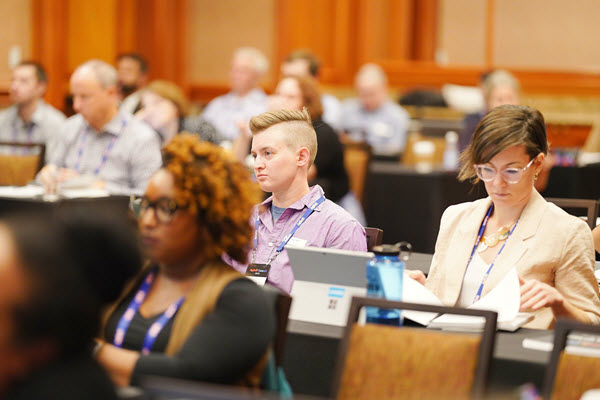 Watch select Agiloft University sessions on our videos page in the Agiloft Community.
9. Business Showcase Panel
The Business Showcase Panel led by Spend Matters' Pierre Mitchell was a great highlight of our morning general session. With an engaging talk on the future of contract management and digital business, Pierre led a panel of experts from various industries. The panel included:
Rebecca Thorkildsen, Global Legal Solutions Executive, EY Law
Stephanie Santander, Director, Programs and Contracts, CDW
Todd Westersund, Director & Sr. Global Legal Counsel, ASM International N.V.
Hardeep Chaggar , Executive Director of System Optimization, Fraser Health Authority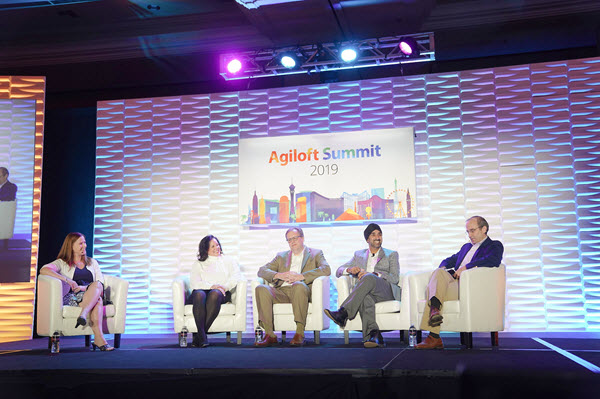 Watch the full panel discussion below:
8. Diving into a data lake with Fraser Health Authority
During his customer presentation, Fraser Health Authority's Hardeep Chaggar demonstrated his work in virtual reality data visualization, which allows his team to collaborate on trends in contract and vendor management. This enabled him to visualize and even walk into his contract data! This was most certainly a highlight of the morning general session.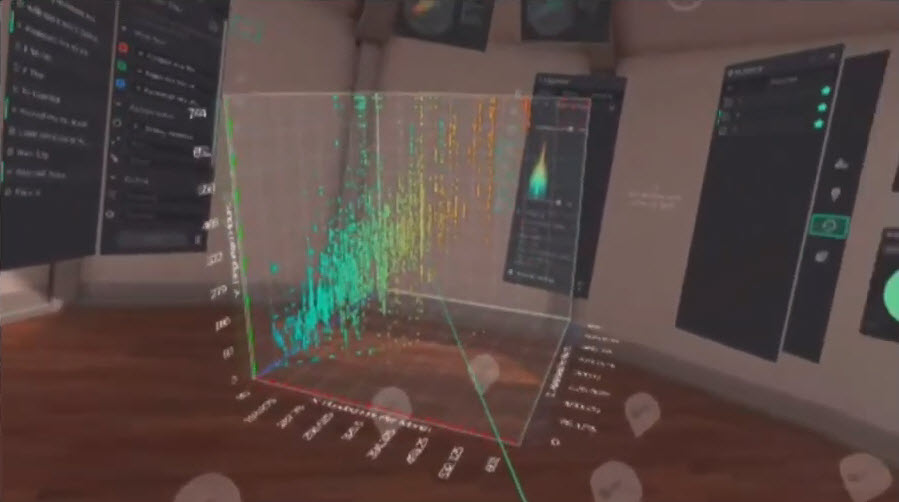 7. Mystère by Cirque du Soleil
While it was after Agiloft Summit 2019 had officially concluded, it is hard to argue that Mystère by Cirque du Soleil was not a highlight. For many of us, this was the icing on the cake after a very long week. With its mind-bending choreography, incredible feats of strength and balance, and captivating music, the show certainly lived up to the hype.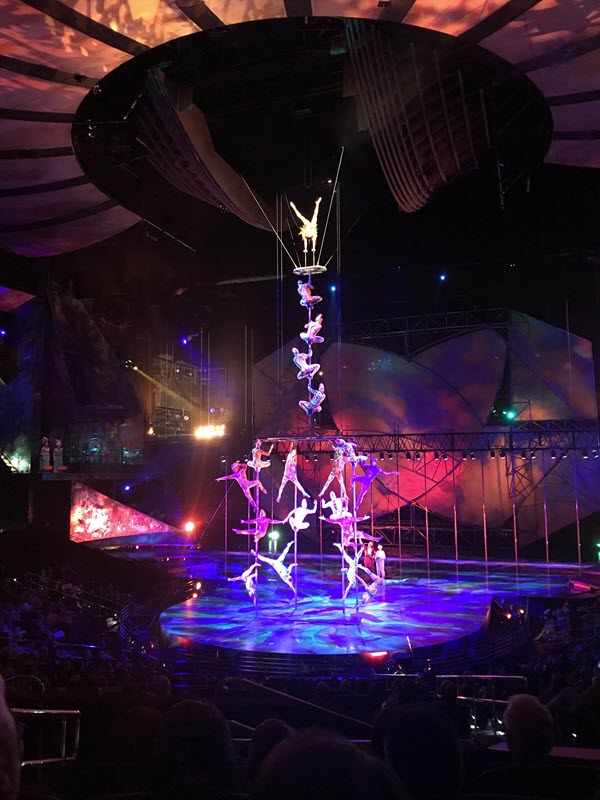 6. Agiloft Product Outlook & The Office by the Agiloft Players
Another major highlight of the morning general session was the Agiloft Product Outlook presented by VP of Professional Services Bridget Conrad and Senior Implementer Craig Gordon. With a demonstration of Agiloft's new Alexa integration for contract management and a preview of the Agiloft AI Engine (formerly AI Core), the presentation covered the most exciting updates coming to Agiloft. Of course, the presentation was further enhanced by the amateur acting stylings of the Agiloft Players. While it wasn't Hamilton, it was funny and 100% Agiloft.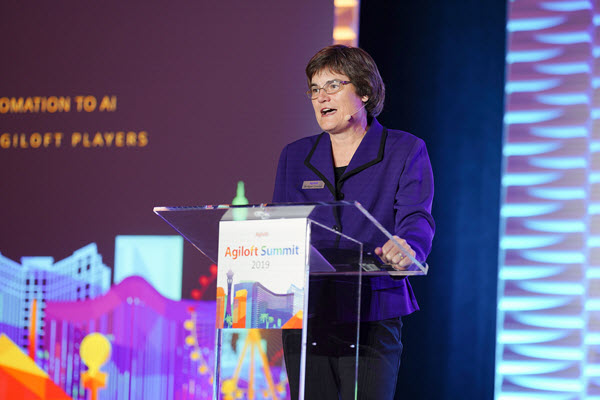 Bridget Conrad, VP of Professional Services at Agiloft, presenting the Agiloft Product Outlook.
The Agiloft Players from left to right: Damian Kemp as Toby, Rachel Shields as Angela, and Thomas Brubach as Michael.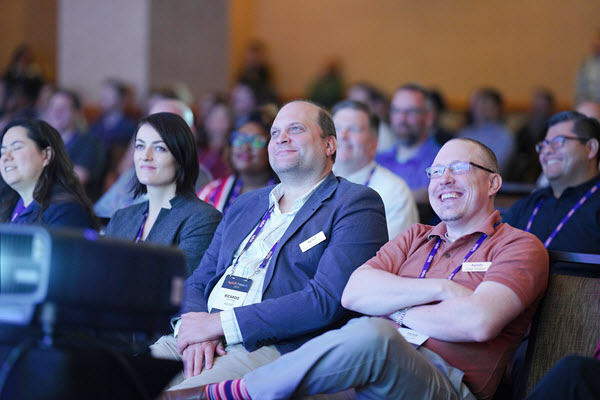 The Agiloft Players even got a few laughs.
Watch the full Agiloft Product Outlook session below:
5. Customer-led Breakouts
Wednesday afternoon at the Summit was dominated by our three tracks of breakout sessions. Major highlights of the afternoon were the fantastic customer-led breakouts full of Agiloft stories and lessons learned on a variety of topics.
Melendy Butler, Fagen Friedman & Fulfrost, presenting "A Practical Guide to Implementing Agiloft."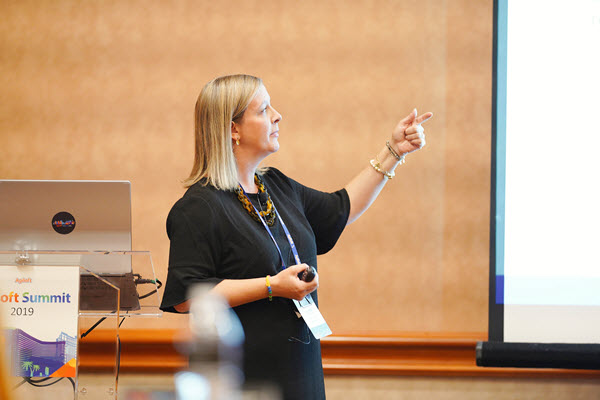 Ellen Borowiak, Saint Louis University, presenting "Turbocharge Efficiency by Leveraging Custom Configurations."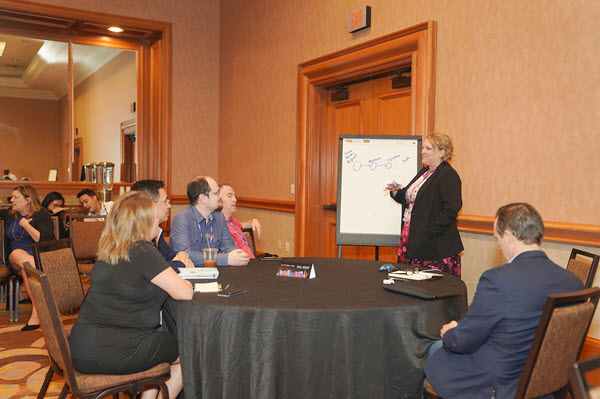 Other breakout sessions were workshop style, like this one focused on calculating ROI.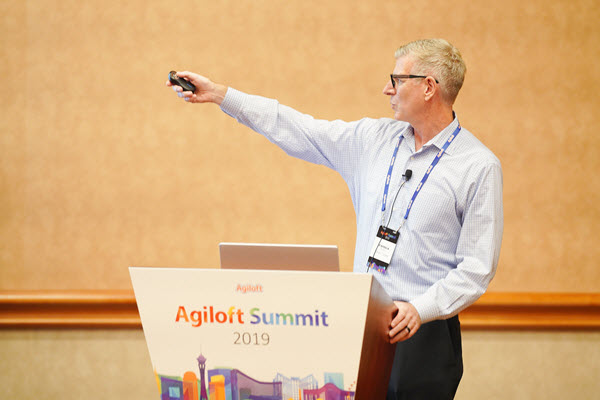 Patrick Farrell, Project HOME, presenting "Maximizing Resources and Optimizing Workflows with Agiloft CLM."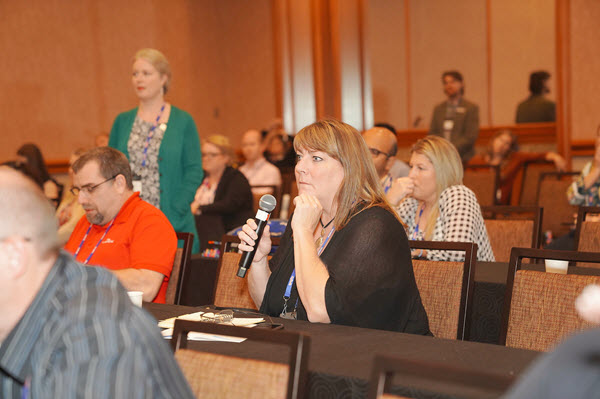 Breakout Q and A led to insightful conversations about key business challenges for customers.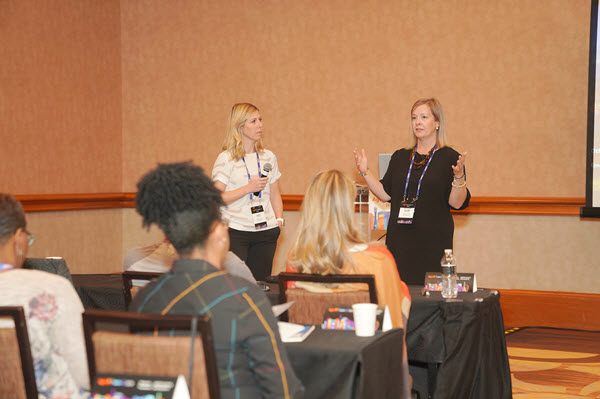 Ellen Borowiak and other customers presenters facilitated great conversations during their breakout sessions.
Watch select breakout sessions on our videos page in the Agiloft Community.
4. Agiloft & Partner Pavilion
On both Tuesday and Wednesday evenings, the action was in the Agiloft and Partner Pavilion.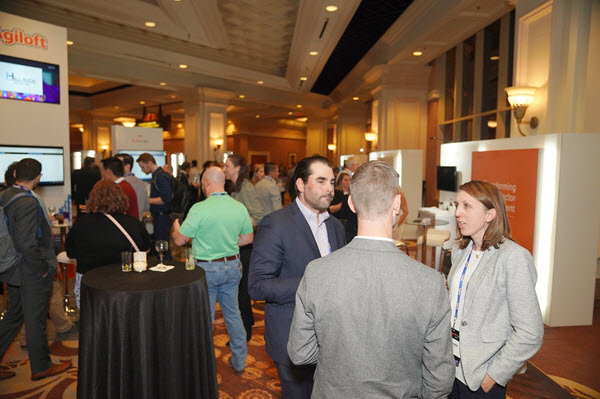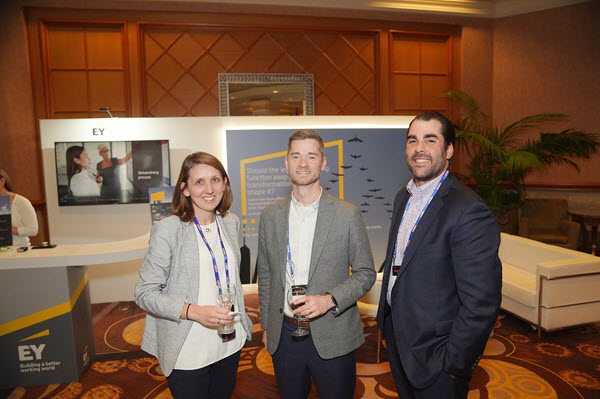 Agiloft Summit 2019 Platinum Partner EY was a huge help in making the Summit a success.
3. Agiloft Awards
After a long day of sessions, the lights turned down, the music turned up, and our MC Stuart Gold called Hiro Notaney, VP of Marketing at Agiloft, to the stage to present the 2019 Agiloft Awards. This fast-paced, joke-filled ceremony really got the crowd going with roaring laughter and cheers from winning organizations. The complementary champagne may have helped too.
Hiro Notaney, VP of Marketing at Agiloft, presents the 2019 Agiloft Awards.
Watch the full Agiloft Awards ceremony below:
2. Countless conversations between customers, partners, and staff
Perhaps the most impactful highlight of the week was all of the conversations started at the Summit. Bringing together Agiloft customers, partners, and staff was the primary goal of the Summit, and this enabled countless opportunities for people to network, share their knowledge, and build relationships. This was as true for customers and partners as it was for Agiloft staff, as many of our remote staff had not met in person.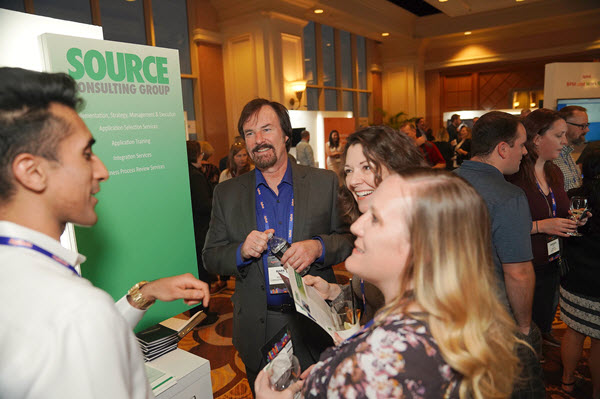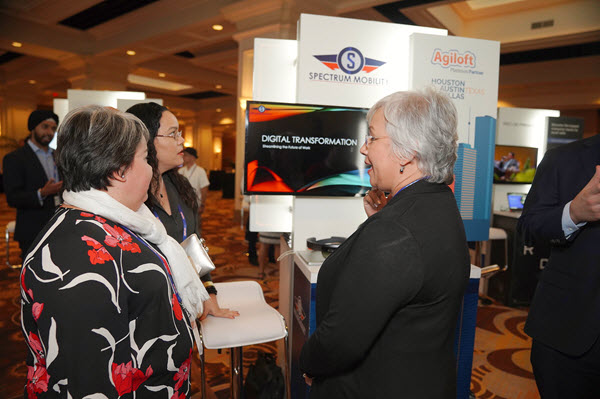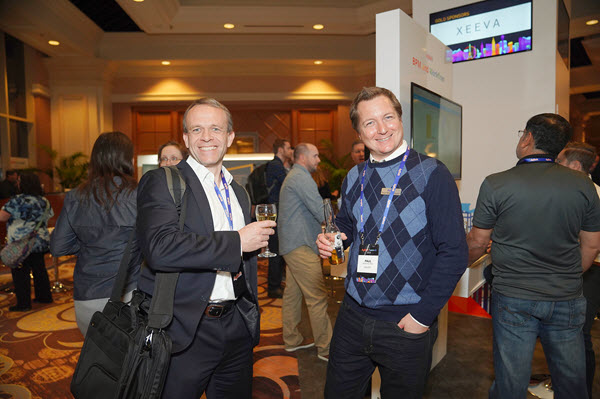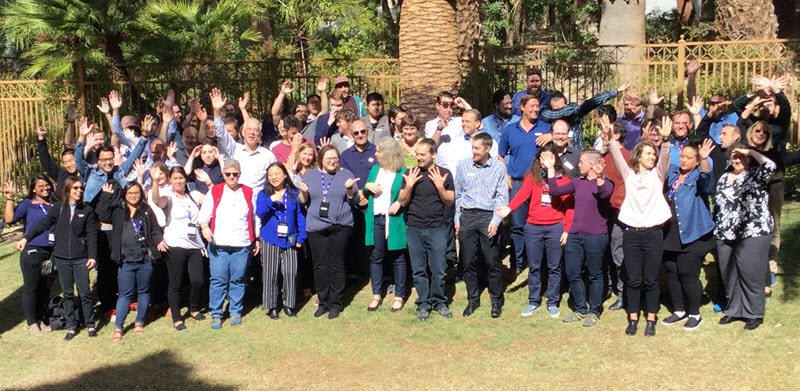 Agiloft staff celebrating a successful Summit.
1. Agiloft Summit Kick Off and Colin Welcome
While the networking and conversations started at the Summit were the biggest takeaway from the conference, our favorite moment was on Wednesday morning. The ballroom was at capacity, the house lights dimmed, the stage lights came up, and Agiloft CEO Colin Earl took the stage. At that moment we knew that this was the beginning of something big, and were incredibly honored to have over 250 people there to witness the very first Agiloft Summit.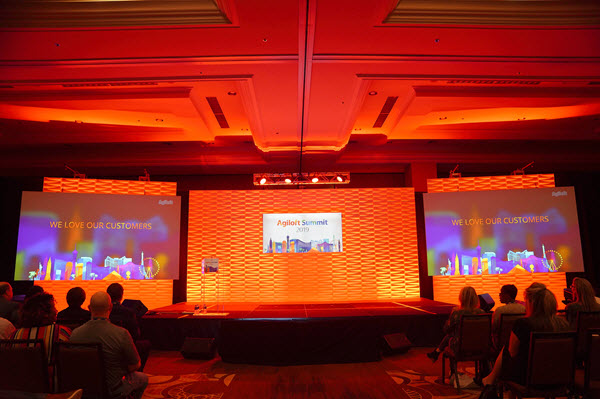 Watch Colin's welcome remarks below:
Thanks again to everyone who attended and participated in Agiloft Summit 2019. We are excited to provide information about next year's Summit and to see all of you in 2020!
Want to rewatch sessions from Agiloft Summit 2019? Watch select Agiloft University, breakout, and general sessions on our videos page in the Agiloft Community.